Current
CSOs Action for Climate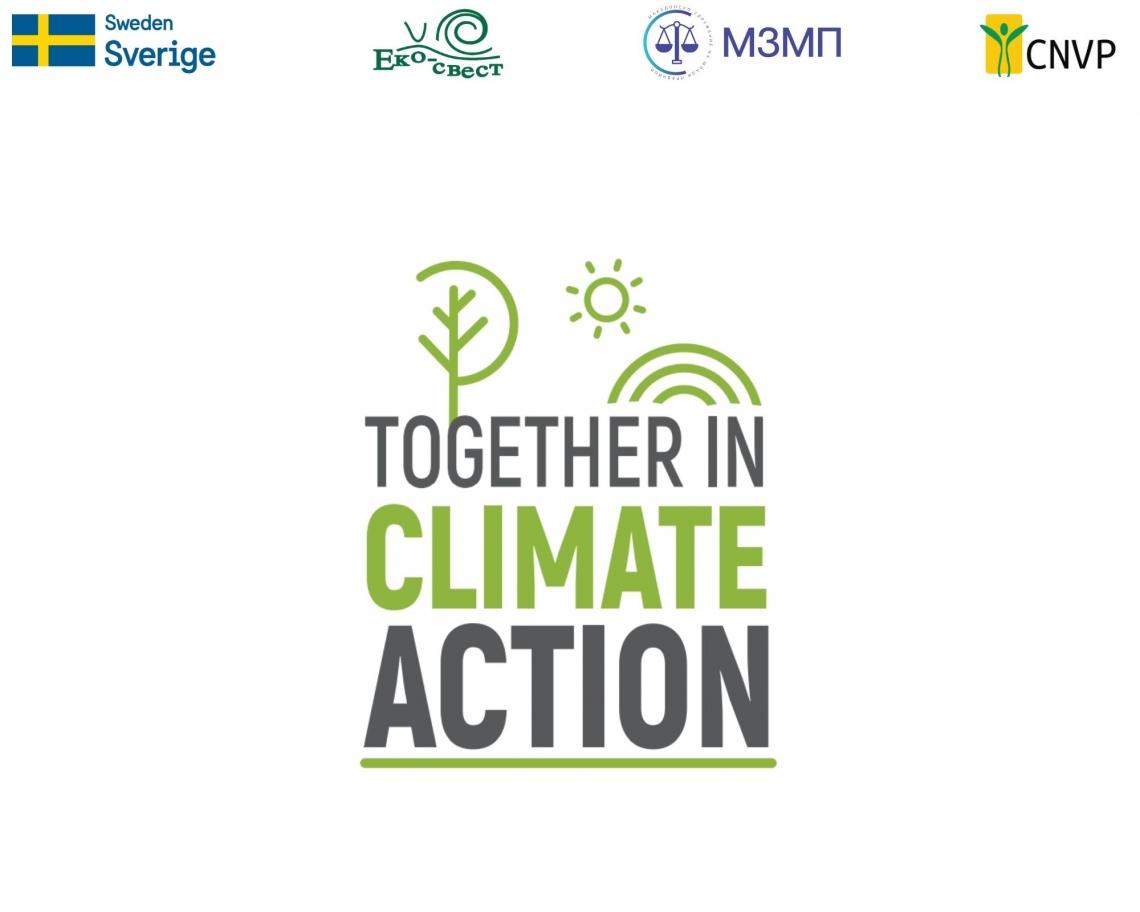 CNVP Macedonia started implementing the new three-year project "CSOs Action for Climate". The project is funded by the Embassy of Sweden in North Macedonia.
The CSOs Action for Climate project will be implemented over three years from June 2021 until May 2024.
The general objective of the project is creation of a strong and vibrant civil society that plays a meaningful role in the process of decarbonization, transformation, and renewal of the society, resulting in a clean environment, green economies, and healthy citizens in North Macedonia.
Specific objectives of the project are as follows:
1. Strengthen and empower the civil society to take part in climate related decision-making and take local action through improving their capacities, knowledge, and skills and providing the necessary resources for this work.
2. Increase public awareness about the possibilities for low carbon economies and green transformation and build public pressure on institutions to ensure these developments through policy and program changes.
To achieve these objectives, the project team will implement the following activities:
1. Trainings for civil society organizations on topics related to operations and transparency as well as climate change;
2. Mentoring and legal support for civil society organizations and initiatives;
3. Sub-grant program for civil society organizations, mentoring and support for sub-grantees;
4. Mobilization of citizens through innovative tools;
5. Data collection, monitoring and analysis of key sectors related to climate change;
6. Conducting public awareness campaigns and information on various issues related to climate change;
7. Involvement of local authorities in climate action;
8. Regional workshop for introduction of Fair Transition and sharing of good practices;
9. Participation in working groups and monitoring of climate policies;
10. Strengthening the role of the national climate coalition
In frame of the project one of the activities that is directly focusing on local CSO is the Program for legal and mentoring support to environmental organizations.
The aim of the program is to increase and strengthen the capacities of environmental organizations, their effective involvement in decision-making processes at local or central level in the field of environment, increased impact on environmental policies at central or local level and active undertaking activities and measures for effective environmental protection.
The program includes:
Providing legal information and advice
Assistance and support for participation in the decision-making process
Help and support for writing analyzes and public policy documents
Support and mentoring for writing project applications
More information about the program and possibilities to apply for it, are given on the following link: https://forms.office.com/r/CAFYT4GkvB
The project will be implemented by CNVP Macedonia together with the project partners Eko Svest and Macedonian Young Lawyers Association.
The project one page info on English and Macedonian languages can be found on the following document