News
Albania and Kosovo forestry visit to France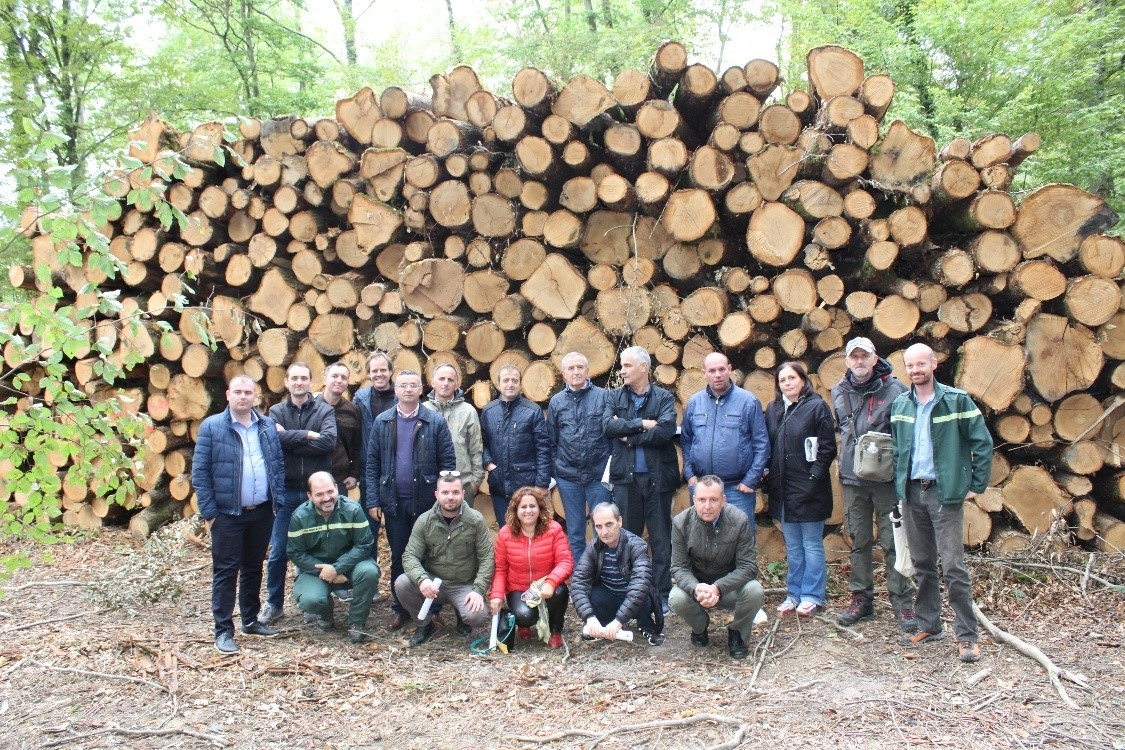 A study visit to France was organized by CNVP Albania and CNVP Kosovo during 1-6 October 2018. Held in cooperation with the French National Forest Office (ONF), regions visited included Burgey en Bress and Auvergne-Rhône-Alpes (Bugey, Maillat, Haut Jura, and Haute Savoie).
The main focus of the visit was to understand French policy on public forest management and the functioning of ONF. Topics discussed included multi-functional management planning, silvi-cultural systems (including coppice), methods of wood harvesting, and bio-energy from wood biomass.
The Balkan group saw how communal forests and the local wood economy were managed. Four mayors of different municipalities discussed: forest management in communal forests; management of user rights (based on the example of firewood); and non-timber forest products. Ducret, one of the largest sawmills in France was visited.
The concept of a Natural Regional Park was introduced, supported financially by the French government and the EU (through its LEADER, LIFE and INTERREG programmes). This involves the coordination of programmes for the wood value chain, contractual measures for biodiversity/landscape protection, and local economic development.
Natural hazard management in mountain areas was also reviewed, focusing on protective measures against erosion, landslips and avalanches, as well as the restoration of degraded land in mountain areas.
The study visit was supported financially through two Sida projects being implemented by CNVP - Forests for Local Economic Development in Albania and Strengthening Sustainable Private and Decentralized Forestry in Kosovo – with additional funding from the French government.