News
CNVP Albania organized a fair in Peshkopi, Diber Region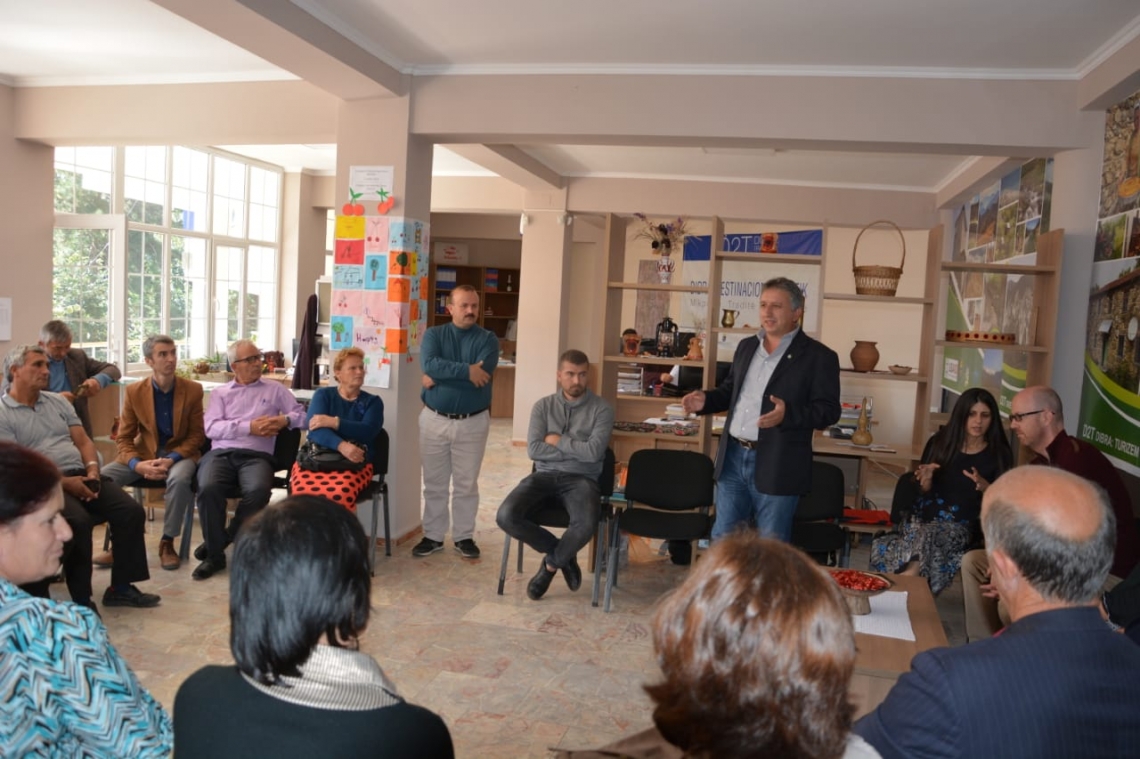 CNVP's Diber office organised a fair on non-timber forest products and nut crops in Peshkopi on 6 October 2018 in partnership with the ALCDF/D2T project, World Vision, AZHR2 and Diber municipality. The event gave approximately 85 regional farmers the opportunity to present and sell their products. More than 5,000 people visited the fair.
On the same day, CNVP and the D2T project held a business-to-business meeting involving the most successful farmers, the Agriculture Directorate of Diber municipality, ALCDF, USAID, and World Vision. Discussion focused on the following issues:
Need for cold storage capacity to keep fruit for longer;
Lack of organized farmers who produce apples;
Lack of collection centres;
Lack of a market for apples;
Fragmentation of private property;
Land ownership rights are problematic when applying for subsidy;
Large farmers need to meet and discus future strategy;
Farmers have limited financial liquidity;
Product diversification is required to lower financial risk;
Need for a commodity marketing organisation; and
Municipality should increase lobbying Ministries on behalf of farmers.