News
Empowering Communities: Follow Up Workshop on Biodiversity and Climate Change in Local Forest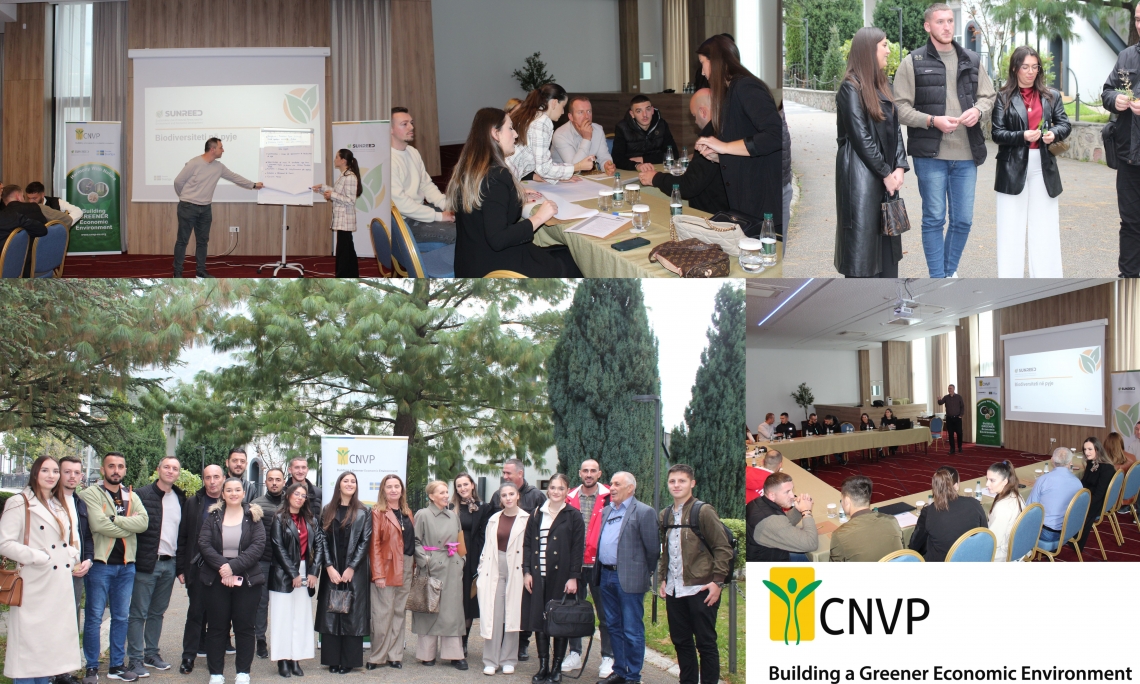 With the purpose of enhancing environmental awareness and sustainable practices CNVP Kosovo, on the 10th of November, organized the second cycle training session, that marks the continuation of a comprehensive series of training sessions, aimed at enhancing capacities related to biodiversity and climate change in forests.
The training, held in Istog, brought together a diverse array of participants passionate about the conservation of natural resources, the majority of participants comprised enthusiastic and knowledgeable young students specializing in biodiversity and climate change, along with dynamic young entrepreneurs actively engaged in the sector. The training sessions delved deep into the core subjects of biodiversity and income generation in forests. The training session under the lead of Hajrush Kurtaj the CNVP Advisor for Natural Resource Management and the National Environmental Expert, provided valuable insights and guidance throughout the training and shed light on the interconnectedness of biodiversity with climate change, emphasizing the significance of diverse tree and shrub species, age diversity of trees, and the mosaic of forest exploitation.
Following a brief coffee break, the focus shifted to the topic of income generation through non-wood forest products, and the impact of climate change on forest ecosystems.
A highlight of the day was the hands-on group work, which encouraged participants to apply their newfound knowledge to real-world scenarios. Divided into three themes - Biodiversity, Climate Change, and Income Generation - these sessions sparked lively discussions and generated innovative ideas. The culmination of the group work led to dynamic presentations showcasing the collective efforts and solutions devised by the participants.
The afternoon session featured a field visit, allowing participants to witness firsthand the practical applications of the concepts discussed earlier in the day.
The day concluded with a debriefing session, providing an opportunity for reflection and the sharing of key takeaways.