News
CNVP participated on the 7th Drin Stakeholders Conference in Tirana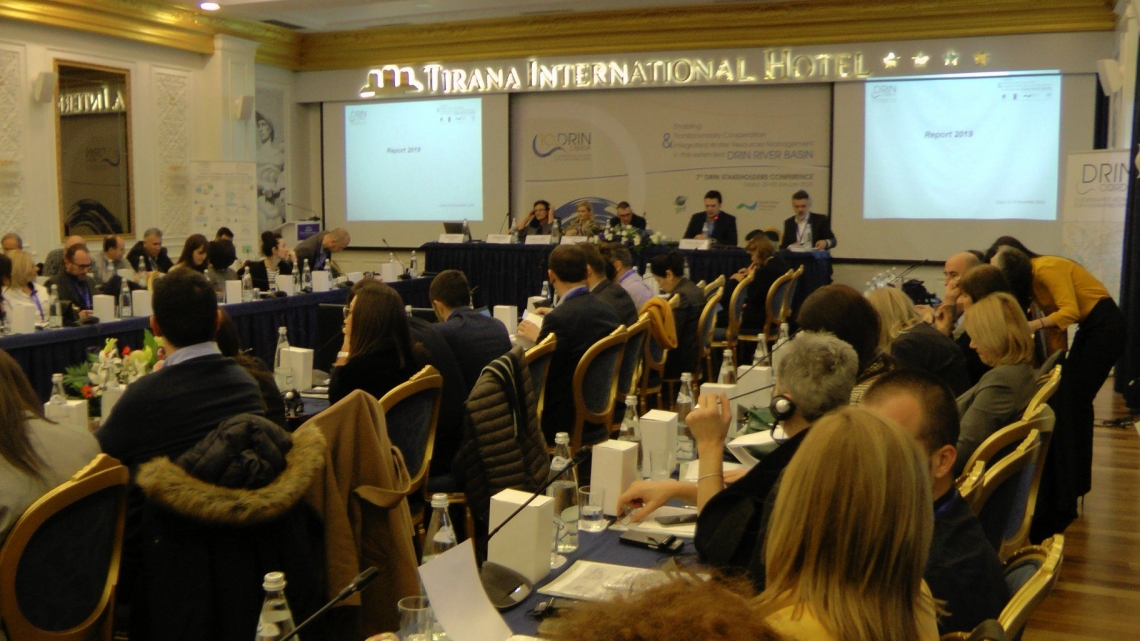 CNVP participated on the 7th Drin Stakeholders Conference held in Tirana from 29 to 30 January 2020.
The Conference was organized in the framework of the Drin Coordinated Action (CORDA) for the implementation of the Drin Memorandum of Understanding (MoU) and the supporting GEF/UNDP Project entitled "Enabling Transboundary Cooperation and Integrated Water Resources Management in the Extended Drin River Basin" (Drin Project).
The organization of the event was in line with the Drin MoU that in its Article 5 Implementation and Monitoring, indicates "Understanding the need for the implementation of the Strategic Shared Vision to reflect the views of the stakeholders the Parties call for an annual meeting of stakeholders from the Drin Riparians.
The event informed on:
Developments regarding the implementation of the Drin MoU as well as the on-going and planned activities under the Drin Project.
Presented the Drin Strategic Action Program including actions to address transboundary problems.
Were discussed the droughts issue in the Drin Basin including a reference on the level of importance of the incidents in terms of the effects on society and the economy; the extent to which drought management is addressed by the riparians; response by the state and the communities; risk of recurrence.
Session 1.3 of the Conference was a consultation on the Phase II Nexus Assessment for the Drin river basin and synergies and interlinkages with the Drin SAP, as well as further activities in the basin under the "SEE Nexus Project" funded by the Austrian Development Agency (ADA).
In this session, CNVP had a presentation on Sustainable forest management, biomass and rural development in the Balkan region, and had presented further activities to be undertaken for preparation of the Analysis of Biomass and Forestry issues in the Drin River Basin