News
Awareness raising for women's producer groups on NTFPs in Kosovo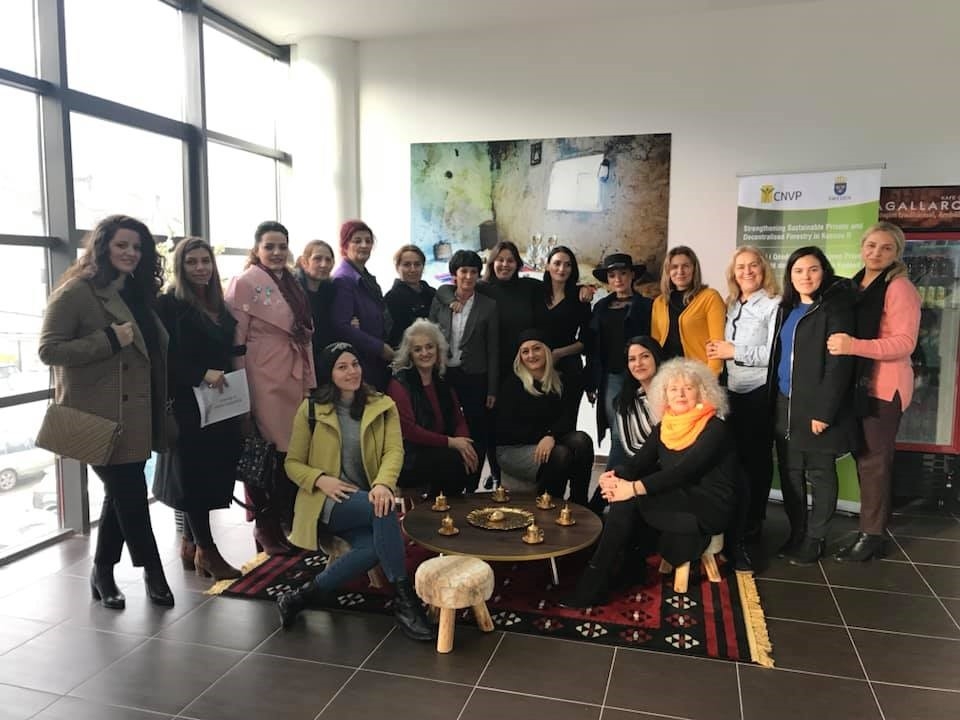 On 24 December 2018, CNVP Kosovo organized training for two women's producer groups which are part of the Association of Private Forestry Owners in Junik and Decan municipalities. The event was attended by rural women farmers, and focused on raising their awareness regarding non-timber forest products (NTFPs), including collection, drying, selling and marketing.
The trainer outlined standardization requirements and the legal framework, as well as the importance of improving the collection, drying, packaging and labelling of medicinal and aromatic herbs.
As the collection and cultivation of NTFP varieties is beneficial for the employment of rural families, women and youth in Junik and Decan, they raised questions during the training regarding the identification of species, alternative methods of collection and sector development, in order to generate incomes and improve the value chain.
The event was supported by CNVP Kosovo under the framework of the Sida-funded project Strengthening Sustainable Private and Decentralized Forests.