News
Children design Life on Land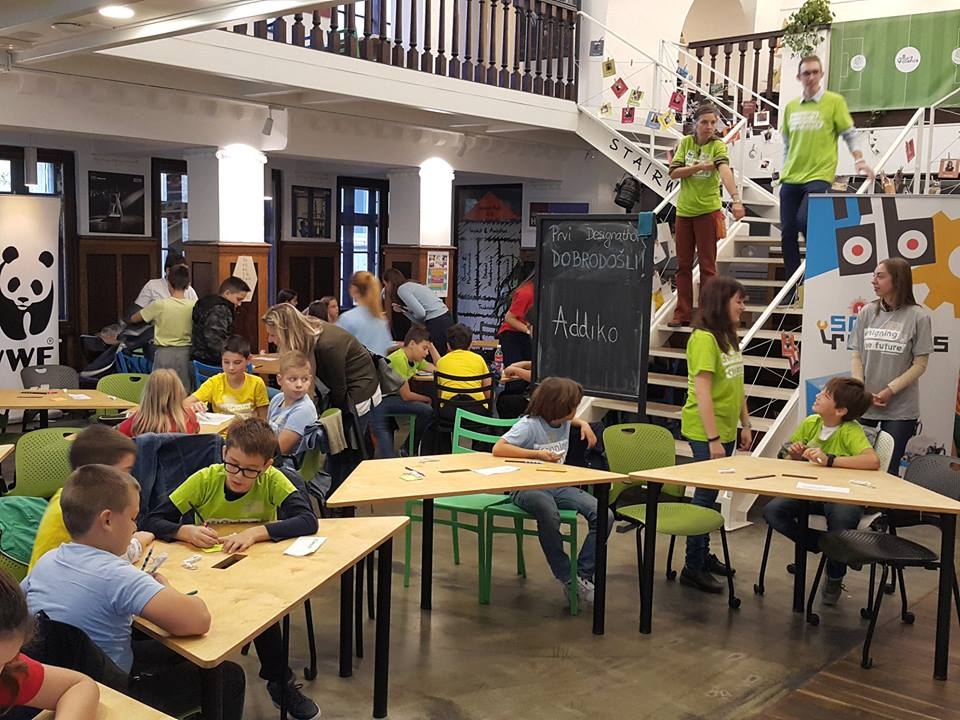 On 3 November 2018, a Children's Designathon was held at ImpactHub in Belgrade. This invited children from Serbian schools to design and make prototypes using recyclable materials and new technologies, in order to propose solutions for environmental problems, and contribute to the UN's 17 Sustainable Development Goals (SDGs).
This year's theme - dedicated to SDG15, Life on Land - focused on deforestation and related issues, including air pollution, endangered species, biodiversity and habitat degradation.
18 children's teams took part in the competition at ImpactHub, supported by 20 mentors currently working on issues related to the environment, sustainable development, forestry, design, education, innovative technologies and programming.
This 4th Global Children's Designathon - the first to be held in Serbia - was organized internationally in 30 cities involving more than 1,000 children (aged 9-16), including 62 children from 18 schools in Serbia.
Organised by Designathon Works Serbia (which is a part of the global network), Belgrade's event was supported by the World Wildlife Fund (WWF), other organisations and private companies.
CNVP's representative in Serbia, Dragana Djukic, acted as a children's mentor, and facilitated one of the children's design teams.