News
Regional networking and exchange of best practices in rural development policies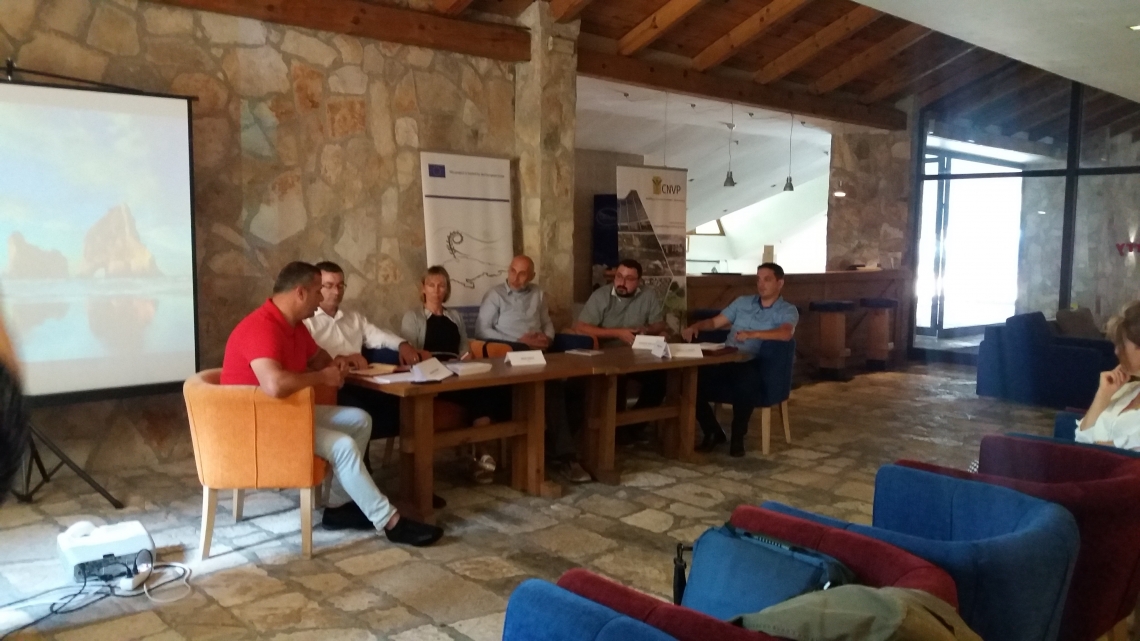 CNVP Montenegro organised a workshop in Kolasin on Wednesday, 4 July 2018 as part of the EU-funded project Rural Development Guided by Rural Civil Society Organizations. The aim of the workshop was to (a) strengthen the dialogue between all stakeholders for the development of rural areas, (b) encourage more efficient participation of the civil sector in the creation of public policies and decision-making, as well as (c) provide the opportunity to network and present best practices and experiences in rural development.
The workshop was attended by representatives of the Ministry of Agriculture and Rural Development (MARD), the Network for Rural Development (NRD), the Croatian Network for Rural Development, regional local action groups (LAGs) and the NGO/CSO sector, as well as of CNVP Montenegro and CNVP Kosovo.
Following presentations by key speakers, a panel discussed the following topics:
working on twinning projects;
technical assistance from MARD, as well as its budget and activities;
criteria for opening Chapter 11 of the acquis;
measures implemented through IPARD to support agriculture;
the importance of networking and association in terms of joint appearance before MARD when seeking support;
the work of local self-governments on the development of agriculture and a rural development strategy as a basis for the development of LAGs;
the involvement of NRD in the promotion of LAGs and the LEADER measure;
membership conditions of NRD;
the establishment of rural parliaments at the national level, and cooperation with the European rural parliament; and
withdrawal of funds from IPARD by LAGs, including the quality of applications required.
The project is being implemented by CNVP Montenegro, the Regional Development Agency for Bjelasica, Komovi and Prokletije, and the Union of Livestock Producers of Montenegro